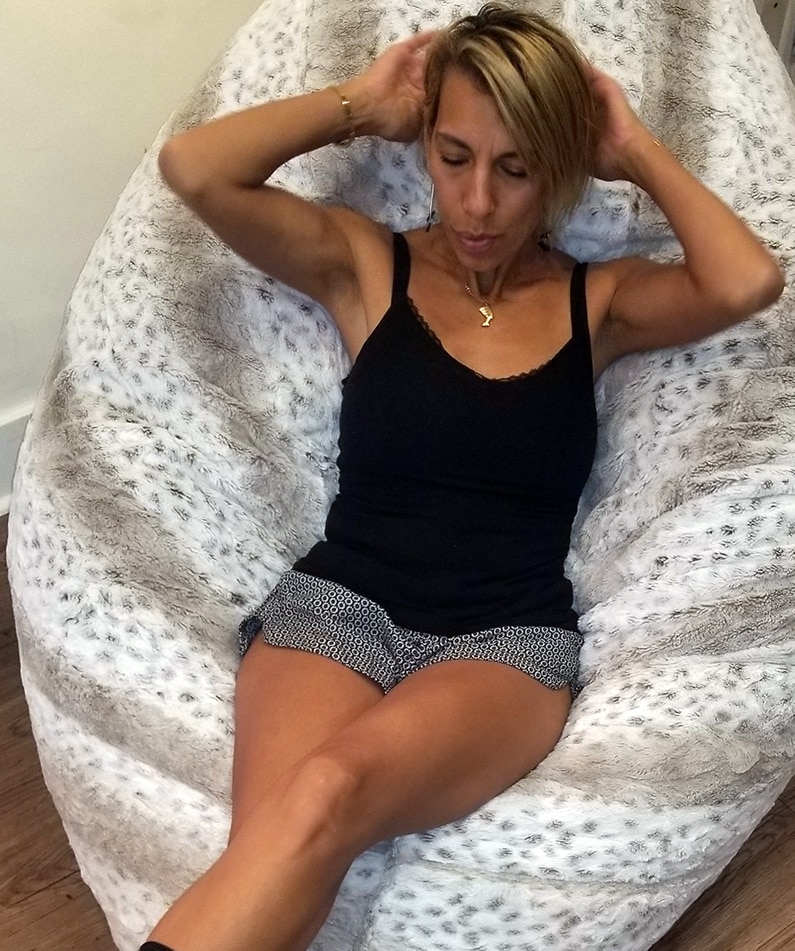 The Pillowsac is a bean bag chair, no it's a bed. Is it BOTH?
I love versatile furniture, and this can be easily stored or used as a bean bag chair.
This makes a great gift for kids or people who are moving into their first apartment or dorm room. It is also useful for giving your family members a place to sleep for the Holidays.
On top of its function, these sacs look great and you will find that your household will fight overusing it. The size is large enough for an adult and one kid, but really you want to keep it for yourself.
I bought this in October of 2018 and it is now August of 2019, so I have had a good deal of time to test this out.
I shot the above video over the course of about a month. You can see that I still don't have the desired/expected results that I'm looking for. I plan on shooting a follow up video in a few months to see if it gets better. I haven't featured it in an update video yet, but you can tell from the video that I wasn't pleased with it. However, it has grown on my quite a bit as it has been beaten up a bit more. If you don't find one of my kids on it you will find my dog. The surprising part is that it is close to a year old and it looks like new, but feels better.
Lovesac is a publicly traded company that has a market cap of 300,000,000 in August of 2019.  Seriously, they have enough money to back up their lifetime guarantee.  If you live in a big enough city you can check them out, typically at the mall.  The in store shopping experience is magical.  I dare you to walk into one and not consider buying at least a bean bag chair.  UNTIL…. you see the prices. 
Lovesac doesn't sell anything that would be considered cheap.  What you are paying for is the quality and lifetime guarantee.  Or in the case of the sactionals, the ability to expand your couch as you grow/move into a larger place.  For those of you in smaller towns, don't worry you can shop online and they ship to you for free.  You can also order up to 5 fabric samples so that you can feel them.
The best part is that they offer a 60 day trial period.
What's Inside the Pillowsac?
The first thought after looking at the product is that it is similar to a bean bag chair so you expect a bean bag feel. Well, that's not what you are getting, as the material is a shredded Durafoam. This is the premium upgrade that is softer than the standard sactional filling. It is advised to let your sac expand and fluff it out for a day or two before you put the cover on it. Speaking of COVERS, this is where Lovesac separates from the pack. They offer 12 different covers in the quick ship category, and will really attempt to get you to purchase one of those. However, if you those 12 aren't enough for you and you are willing to wait a bit you can choose from 192 cover options. Now, to make your life a little less complicated they will send you a swatch book with 5 materials. My understanding is that they will offer more variety in their swatch book soon. I picked the Owl Phur (which isn't real FUR), because it really looks like an owl and well, I simply fell in love with the feel of it.
In my case I would have to kick the dog of one of my kids off it first. This is easily the most expensive dog bed available, but at least he is happy. I have never gotten it to fit me just right for a full night of sleep. I have certainly napped on it, but every time I have woken up and moved into a real bed. I'll sometimes find my kids sleeping on it, but I'll move them so the only time that it gets full time sleepers is when we have a bunch of kids for a sleep over.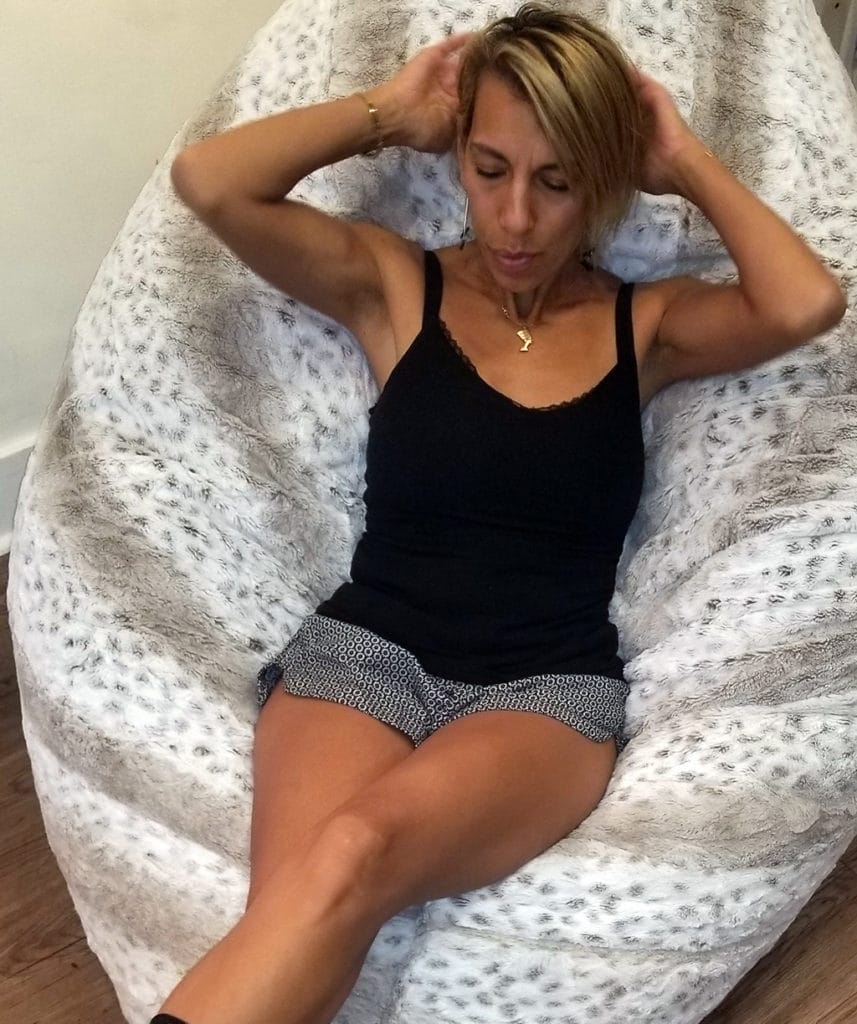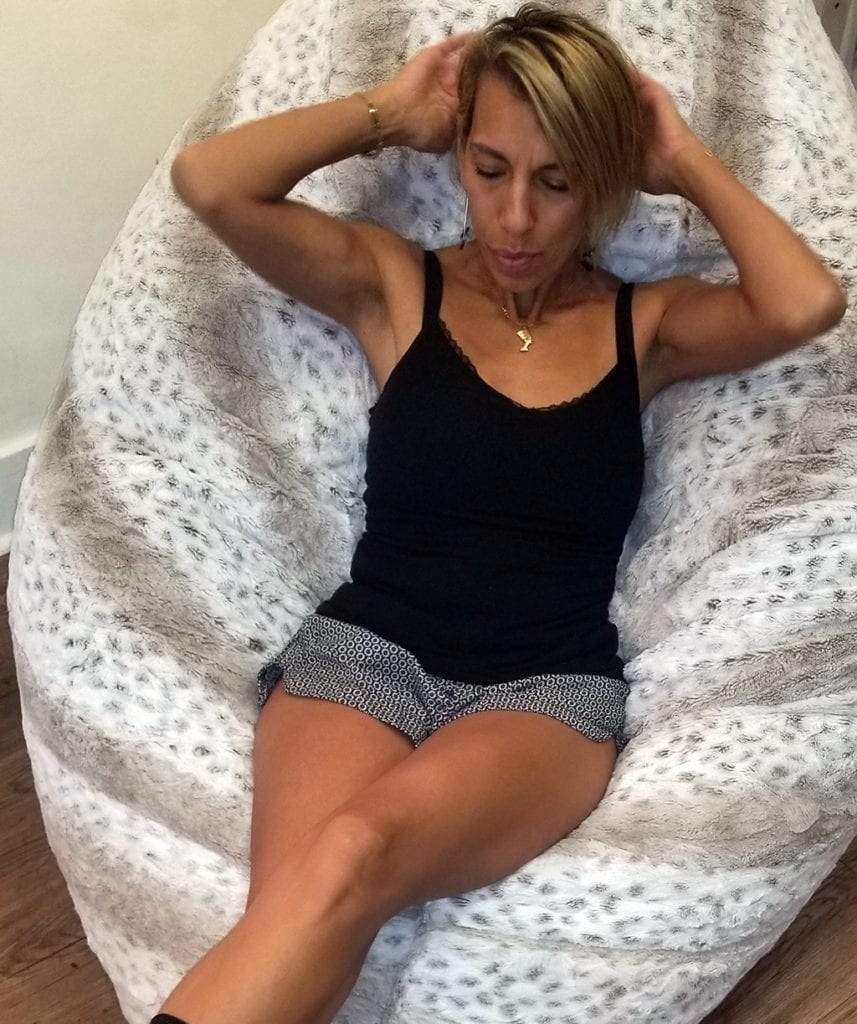 Does the Pillowsac Have Storage?
No, but it is a nice way to have an "extra bed" in a small apartment, dorm room or kid's room.
Here is a table of the different size options for the bean bag "sacs"
Note: the pillowsac is the only one that doubles as a bed.
| Size | Dimension | Seats | Weight |
| --- | --- | --- | --- |
| | | | |
| | | | |
| | | | |
| | | | |
| | | | |
| | | | |
Pillowsac Review Conclusion
I'm not going to hide it, this is an expensive product. So, it won't be for everyone. However, if you have the money to spend and want something that is stylish, functions as a super comfortable chair and can be converted into a bed, then this is for you. The bed function isn't good enough for a full-time sleeper, but your guests will rave about it. It is probably a bit "too nice" for a kid's room, but once they are past the spilling, and jumping phase it would really fill out a teenager's room. Of course, once they are headed off to college this would be a must for their first apartment. That's where it would really shine, it will help people who are in their first apartment fill out a room and provide a much needed place for their friends to crash. If you are near one of the Lovesac 70 plus retail outlets in the US, you need to stop by and plop down on one of these. While you are there be sure to find the larger "BigOne" or the "Supersac" and dive onto them. Seriously, it is worth the experience, but you might want to do it when the salesperson isn't looking.

$100 off
LoveSac
https://refer.lovesac.com/s/rana