I am beyond thrilled to share this review with you all!
So far, I can easily say that I have tested and assembled so many couches that I feel like I have seen it all… Hmmm, not quiet I guess. Because then came the Albany Sofa from Albany Park.
You might think, OK it's just another sofa, same as any other sofa! WRONG. I was only in the process of unboxing and pulling the parts and pieces out of the boxes and I just couldn't stop thinking how AMAZING this piece of furniture is going to be. I could see and feel how beautifully and meticulously it was made. From fabric, to vegan leather smell to even that distressed look, the back cushions and their perfect support, all the way to the gold legs.
The Albany Sofa is perfection in every single way. I was very impressed as I was just assembling it, and once I was done, I was blown away.
It's stylish, perfect for small spaces, comfortable and cozy, and most importantly easy to assemble.
NO TOOLS REQUIRED!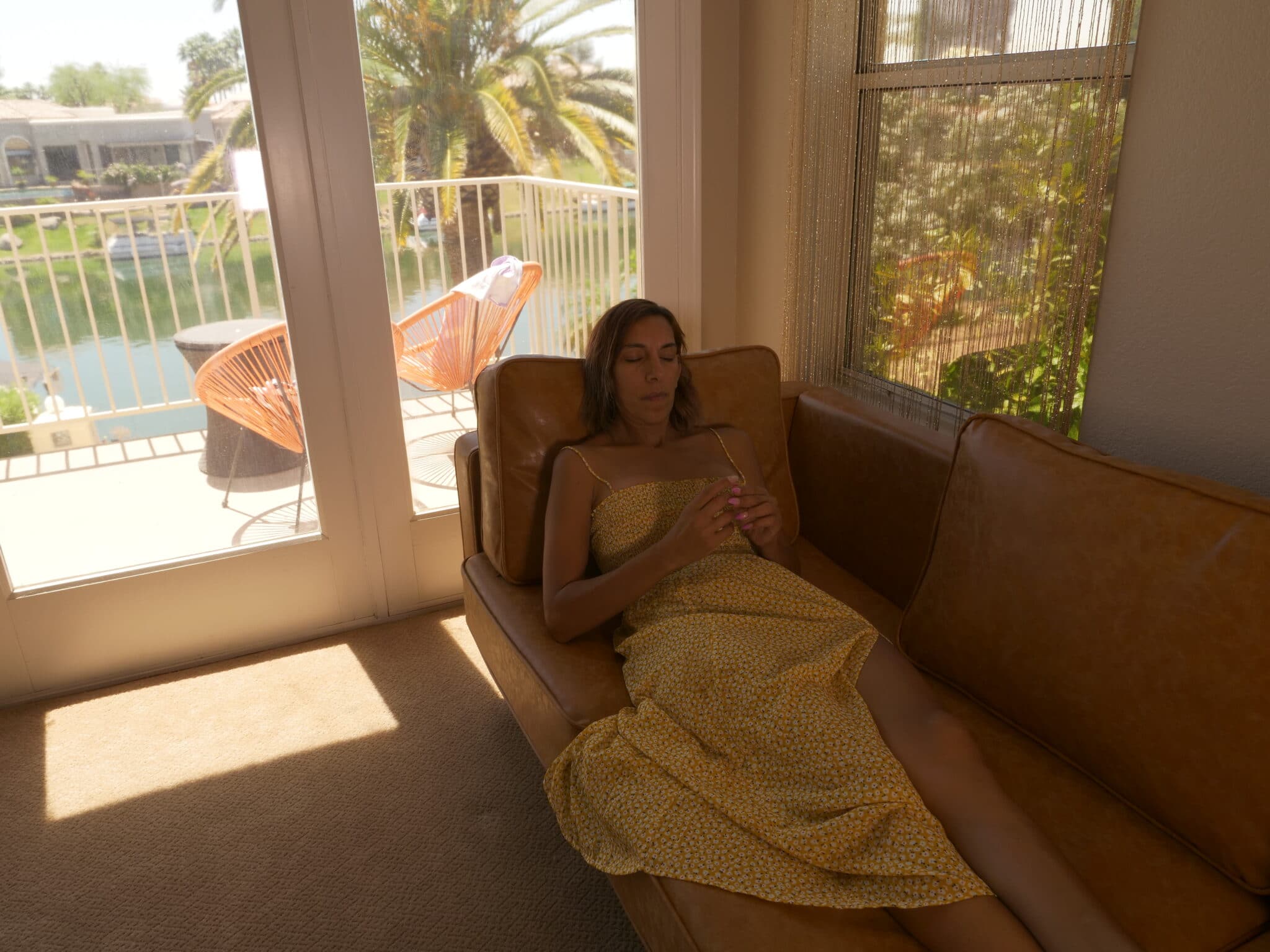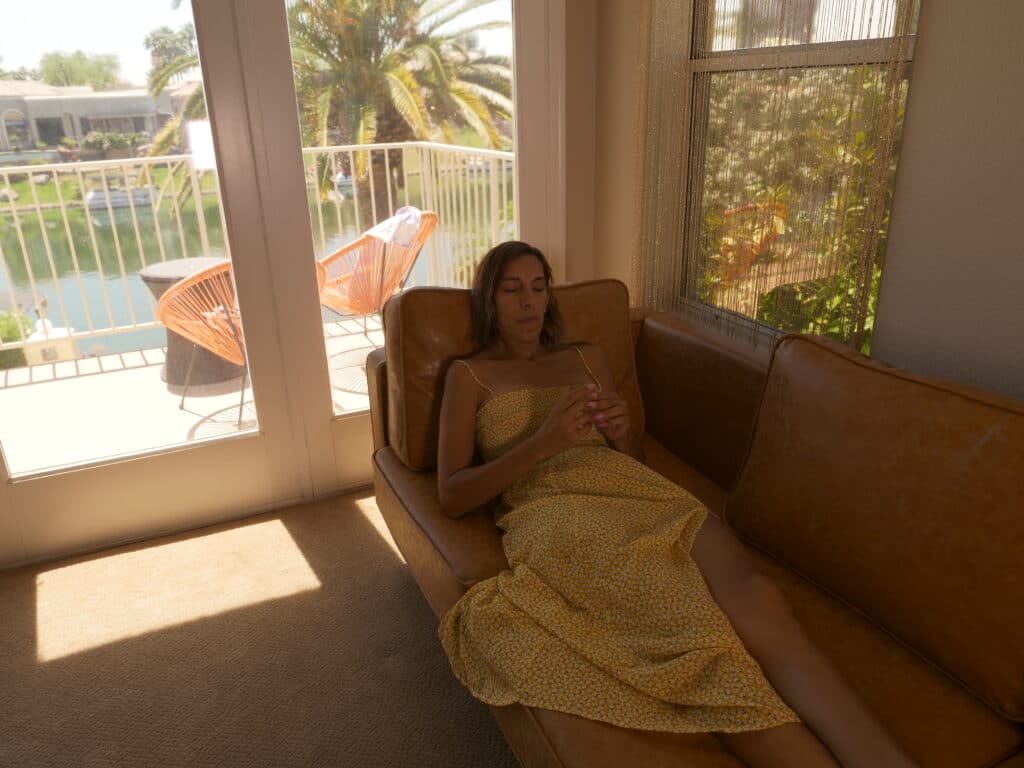 If you are looking for a sofa that looks chic YET affordable, look no more!
The Albany is perfect if you have an office, a small apartment, a waiting room, a study or even a "she shed".
This Sofa is the combination of simplicity, elegance all while it's cozy.  
Albany Park furniture comes conveniently packaged in apartment- friendly, space- conscious boxes that can easily be maneuvered and carried in stairwells throughout your home.
Watch my assemble video where I took my boxes to the second level of my house where I was able to unpack, lock the pieces together and in less than half an hour I was able to chill and enjoy this cozy sofa. 
Albany Park Company Policies
The benefits of owning any piece of furniture coming from Albany Park are many!
They offer a 30- day in home trial, fast free shipping and a lifetime warranty.
One major key that makes them also stand out from the others, is that they DO NOT USE ANY HARSH CHEMICALS. Their plush, premium foam make their products even more enjoyable and the cushions are versatile since you can reverse them.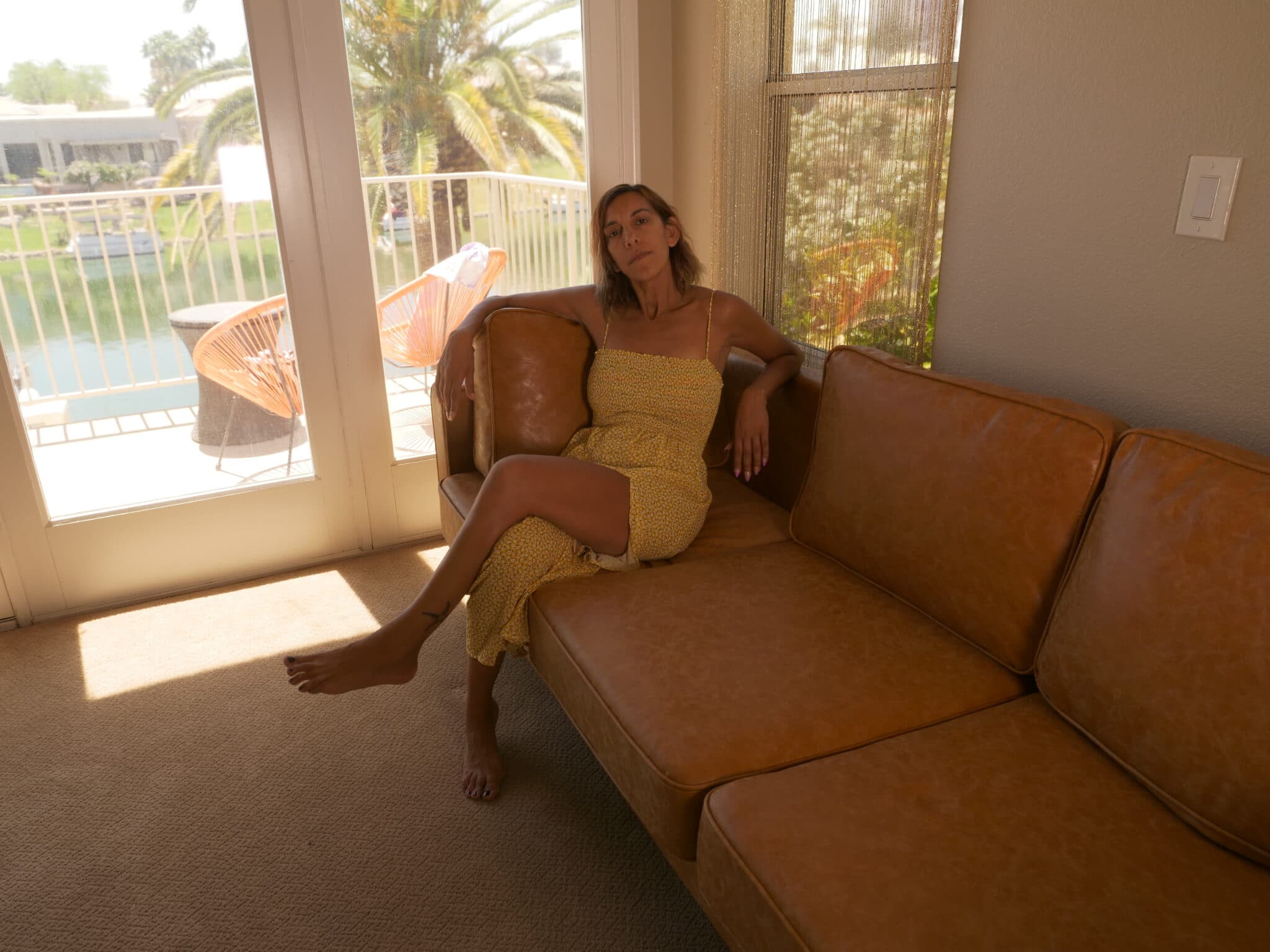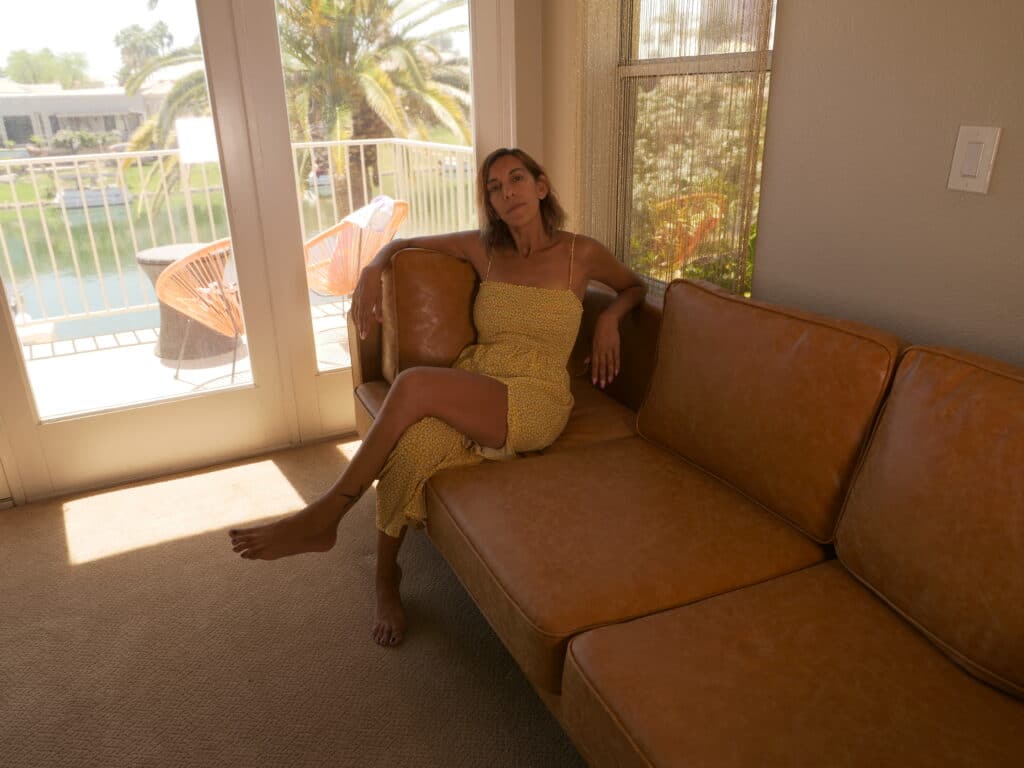 Dimensions and details of the Albany Sofa.
My Albany Sofa was delivered in two separate boxes. 
Box 1: 75″ x 29″ x 13″
Box 2: 38″ x 35″ x 20″, weighting about 70lbs each.
The Albany Sofa features 
A sturdy kiln-dried hardwood frame.
Back and seat cushions that are fully upholstered in plush fabric and reversible. 
Removable seat cushions with pocket coils surrounded with high density foam and mattress quality foam.
Webbing and spring suspension system. You can easily watch a whole season of Game of thrones in one seating! That's how comfortable it is. 
And my favorite part, You get to chose between wooden mid-century modern looking legs or stainless steel legs in polishes gold finish- It's the small things that make this sofa look stunning! 
General Dimensions: 87″W x 32″H x 34″D
Seat Height: 18″
Seat Depth: 23″
Arm Height: 26″
Weight: 115 lbs.
YES YOU CAN! Easily. 
After covering the seats with a sheet, I was able to take a nap on it and surprisingly it was more comfortable than I have ever thought it would be. Thanks to the plush, supportive yet cushiony seats made with premium foam, almost mimicking a mattress.  
I also binge watched a whole season of my favorite show comfortably. And here's an even better way to show off your Alabany sofa: It is perfect if you work from home. It is way better, prettier and more comfortable than a desk chair, and you get a lot of compliments on it. 
Albany Sofa checks all the boxes!
Albany Sofa Price & Discounts?
One may think at first sight that the Albany Sofa costs a fortune.  True, it looks like it, and that's the whole point. But it is affordable.
Stylish, cozy, high quality materials and won't break the bank. 
I have assembled a few couches in my life that seriously should have belonged in a fire place and were more expensive than the Albany!
Click on the: check discounts" tab to get the best price, and while you're at it don't forget to browse their immaculate collection. 
Albany Sofa Review Conclusion
Albany Sofa is like a rare find.
With its mid-century modern look, this very chic sofa embodies timeless style and sophistication.
It's the perfect mix of style, function and beauty with a touch of long lasting comfort and support, all in one! 
So kick back and make a statement with this beautifully made vegan leather, classy sofa today.