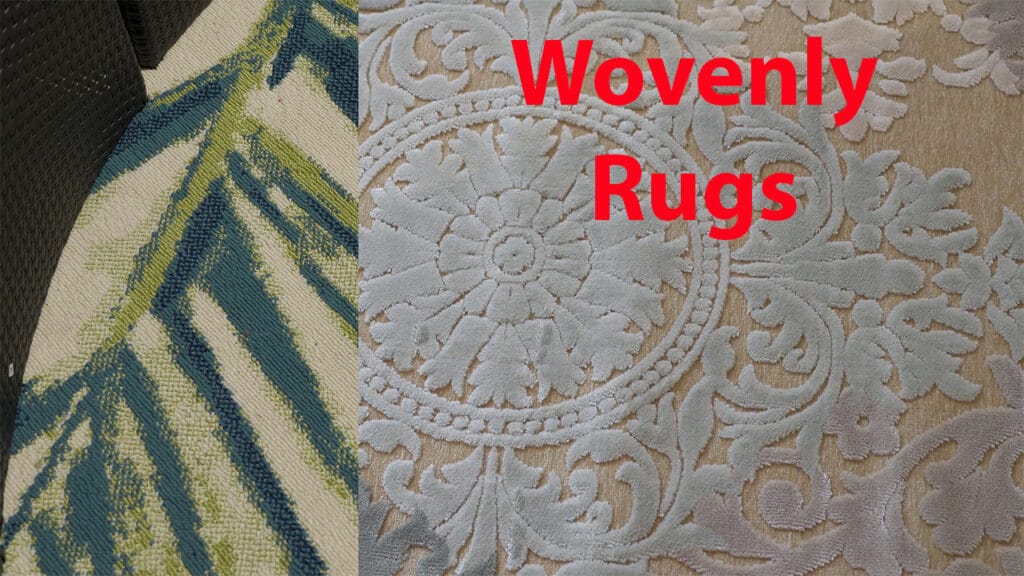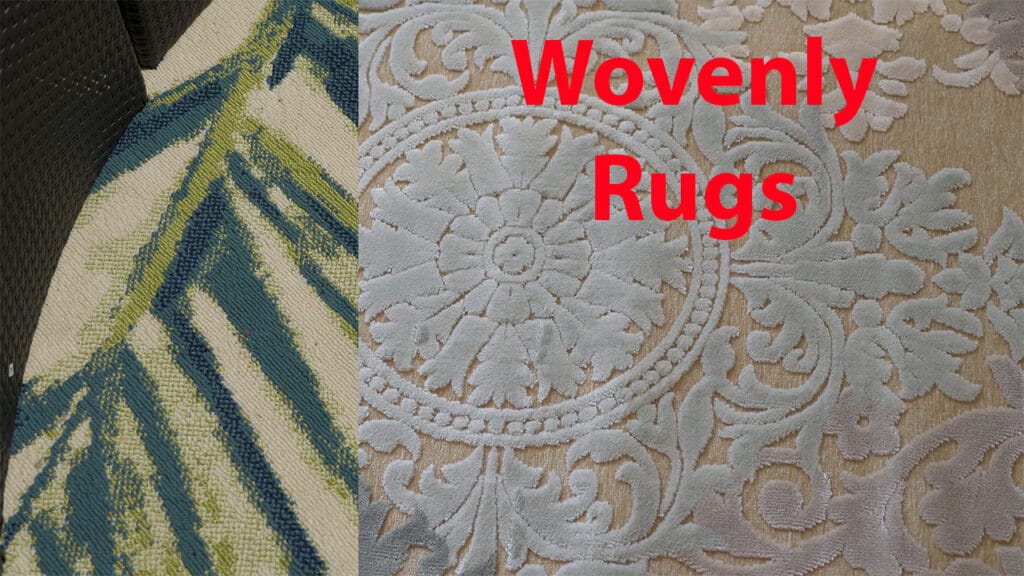 I have been featuring Wovenly rugs in most of my videos now, as you just can't have a complete living room without a rug.  They have so many options to choose from that I'm having a hard time trying to even explain the depth of their portfolio.
Shag Rugs
Casual Rugs
Modern Rugs
Vintage Rugs
Moroccan Rugs
Traditional Rugs
Southwestern Rugs
Contemporary
Bohemian
I am very proud to say that unlike others, I take pride in testing all items here @AltCouch.
While others copy and paste pictures off websites, I put everything to the test and share my experience. I have received a few rugs from Wovenly and they look exactly the same as displayed on their website. I will be sharing photos of rugs I got from Wovenly throughout this post as well as exclusive discount codes. You don't want to miss them!
I haven't gathered enough Wovenly rugs to make a really good video review yet.  Don't worry it's on my list.  The video below is only like 20 seconds long just to give you some ideas about their selection. I'll update it as I collect more of them over time. I tend to do a new Wovenly rug with each couch review, so it takes a bit of time.
Wovenly is a division of Resident home so they are known for free shipping and returns (if it just doesn't work for your home).  They offer Affirm financing options, but their prices are so low that you likely won't need to finance their rugs.
Wovenly Price & Discounts?
They have too much variety for me to give you a  pricing table, but trust me on this you will really struggle to find better deals than they offer.
20% Off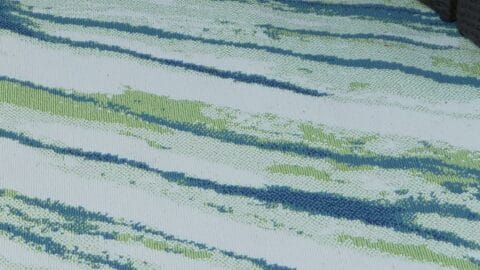 Wovenly
Wovenly has a vast selection of rugs at unbeatable prices.
Wovenly has a vast selection of rugs at unbeatable prices.
Show Less
Wovenly Review Conclusion
Wovenly rugs, where quality meets affordability!
Let's be honest, searching for a rug is not the easiest thing in the world. You want the beautiful pattern, the pretty design, maybe something modern, something simple or something that stands out. You want a rug that complements your furniture and make your living room more appealing and your bedroom more soothing and your backyard – yes, they do have an outdoor collection- more welcoming! All this and SO MUCH MORE is what you will find on their website.
They carry every single type of rug that you are dreaming of. Every single type, for every and any room.
Endless designs and best of all NO MIDDLEMAN.
Browsing the Wovenly rugs website is super easy. It is clean and organized by room, color and a simple size chart to help you decide which size rug will work in your room.
What you see is what you get.
Kids bedrooms look super cool, you can't go wrong with their amazing collection. My daughter is into pirates and they happen to carry a treasure map rug- HOW CONVENIENT- and she absolutely loves it. And who's better at testing products then a kid. The colors still look as vibrant as the first day we got it. That is after countless vacuuming and a few painting and spilling accidents, still looks GREAT.
As for my living area I thought about adding a fun touch, so I got multiple area rugs. Not only they add a fun touch to our living room, it looks cozier and more inviting plus it's really trending to try more than just one rug in one room if you have the space for them. They will create a unique style to your home.
Your backyard will thank you.
I am obsessed with the design I have picked for my backyard rug. I picked two, a fun tropical one and a more settle classic one. It gets better! They are indoor/ outdoor rugs. Versatility is what I live for.
But I must confess, it took my forever to pick a pattern, I wish I could choose them all! They carry the most beautiful variety of outdoor rugs that will fit your style no matter what.
When trying to find the perfect rug we think quality, material, durably, maybe an eye pleasing design and most of all AFFORDABILITY.
I promise you this, at Wovenly rugs you will find all that plus the reasonable prices, all under one roof.