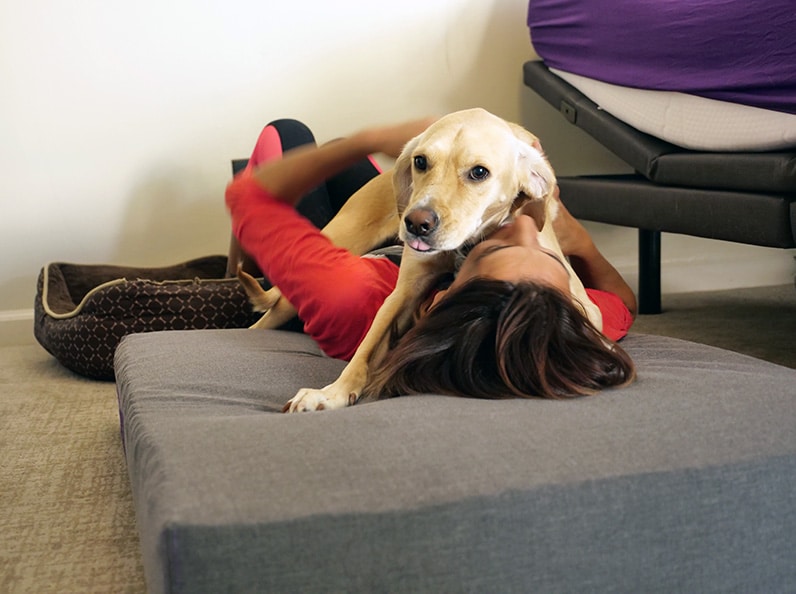 You Sit on a Couch, Shouldn't your Dog?
The Purple pet bed, isn't your typical pet bed. This is really a Purple mattress for your dog. I have a purple mattress and I love it, so I figured that my dog would want one too. I mean he has logged countless hours sleeping in the corner of my Purple. Surely, he would love his own and I can finally get back some leg room. Right? Well no, it took nearly 4 months for my dog to even attempt to use it. Perhaps there was a slight odor, or it was too unique. More likely, he was just too attached to the pet bed that he has had since he was a puppy.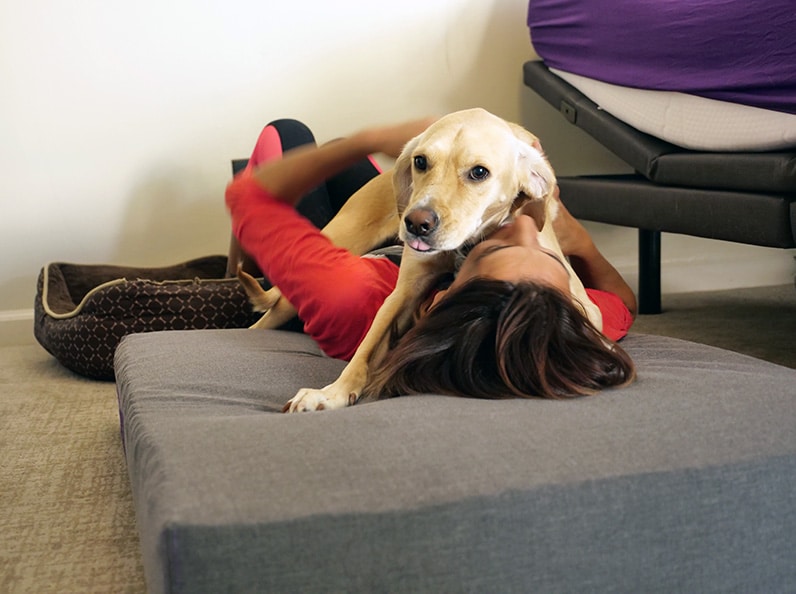 Pros
• It is basically a small purple mattress • Unique design • A large enough size could be used by kids • Forget the dog, use it for a camping mat, seriously! • Durable, the hyper-elastic top layer should last longer than foam • Removable cover can be washed.
Cons
• No borders, it is flat • Expensive • Very unique, your dog may not like it.
Purple Pet Bed Review Menu
The purple pet bed comes at a steep price, so it isn't an easy purchase decision. I have had no luck getting my dog to switch out of his old smelly cheap bed and believe me I have been trying for years. I guess it's my fault for not just tossing his old one the day I bought a new one for him to try. I'm glad that I stuck with this as he finally came around and he's now in it just about every time he takes a nap. You can see how stubborn he is in the video below.
They have grown a lot since their kickstarter and Goldilocks days.  Part of their growth was taking on the pet market with their unique hyper elastic polymer (that's the egg catching stuff they use for their mattresses).
They offer a 100 night trial period, free shipping and a 1 year warranty.
I know that they honor their return policy/trial period as I sent back the purple pillow (since I hated it) and they gave me back my money. 
What's Inside the Purple Pet Bed?
Purple makes a unique mattress by using a top layer of hyper-elastic polymer. So the purple pet bed includes a 2 inch layer for your favorite pet. Below that layer are 2 layers of polyurethane foam. If you skip to 6:14 on the video review above you will see that it is basically a smaller version of their original purple mattress, which is around $1,000 for a queen. The cover is where the real magic is. It is designed to be antimicrobial and odor-neutralizing. More importantly, it is moisture-resistant. This means that you have the chance to keep the cover clean from dog drool, but no guarantee.
| Pet Size | Dimensions | Suggested Dog Size | Price |
| --- | --- | --- | --- |
| | | | |
| | | | |
| | | | |
Purple Pet Bed Review Conclusion
It's a cool product and they do an incredible job of making mattresses, especially the
original purple mattress (which I bought 2 years ago)
The problem that I have is that he just doesn't love it and it's heavy. So it takes a lot of will power for me to move it out of our storage unit and back into the house. Frankly, my dog is more of a bean bag bed type of dog.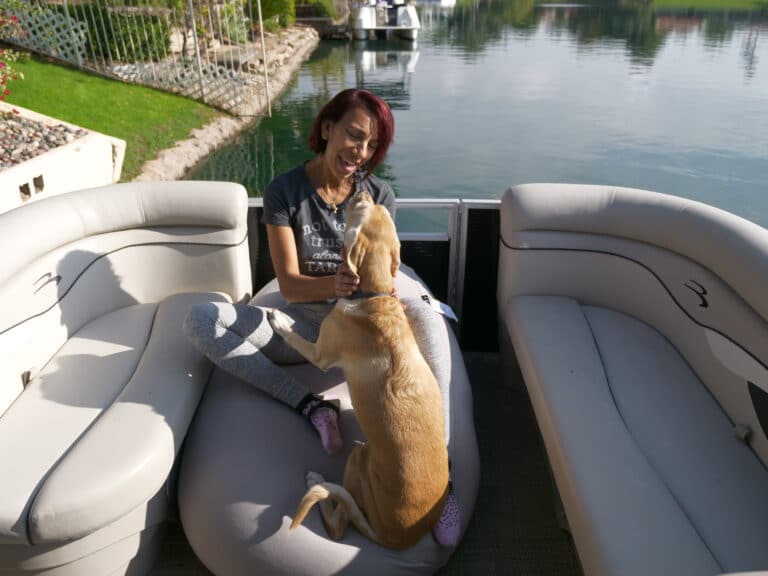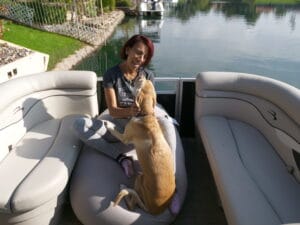 Super Moon Pod Review Menu Super Moon Pod Video Review Moon Pod Company Policies What's Inside? Can You Sleep On it? Super Moon Pod Price
Read More »