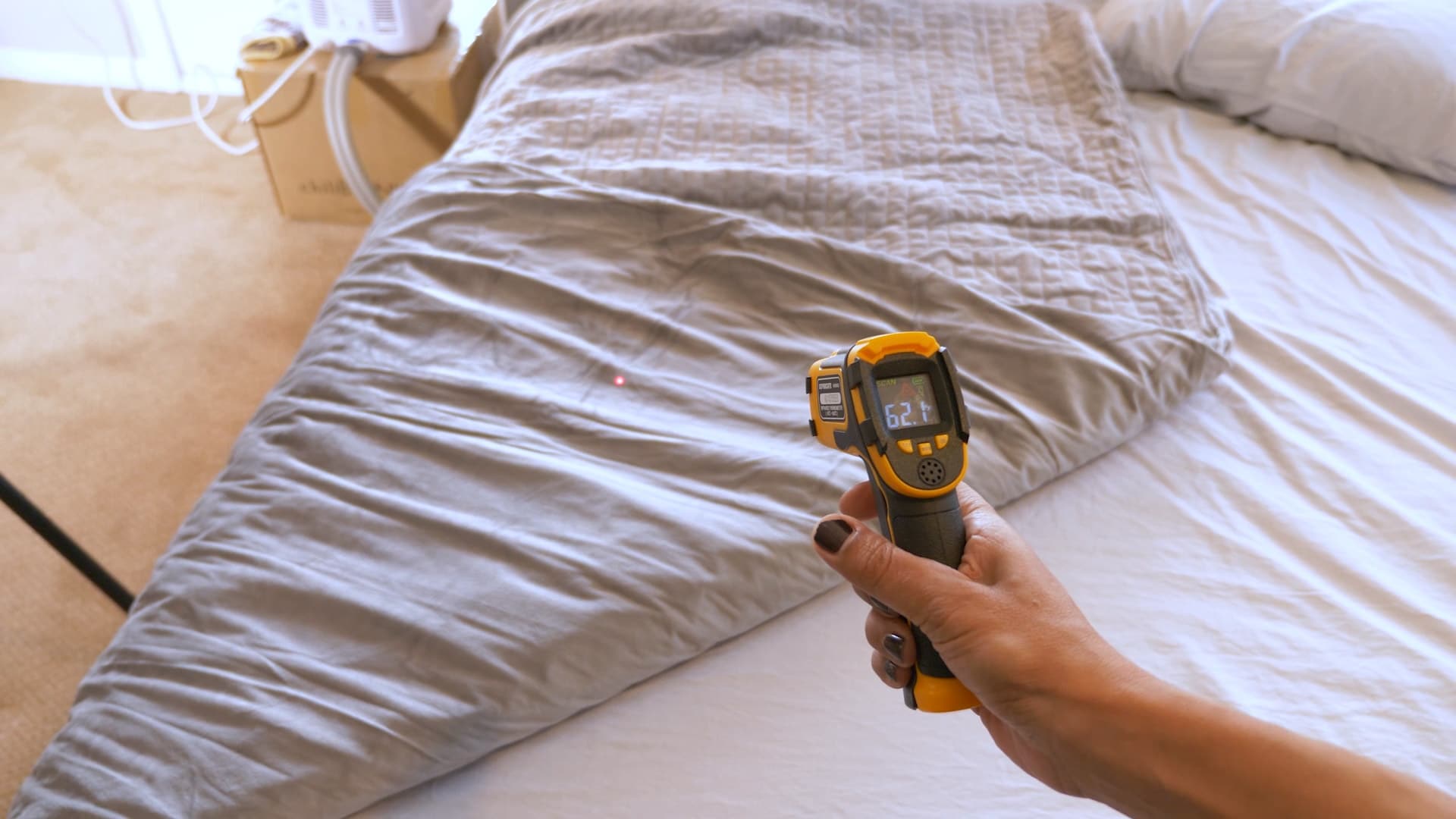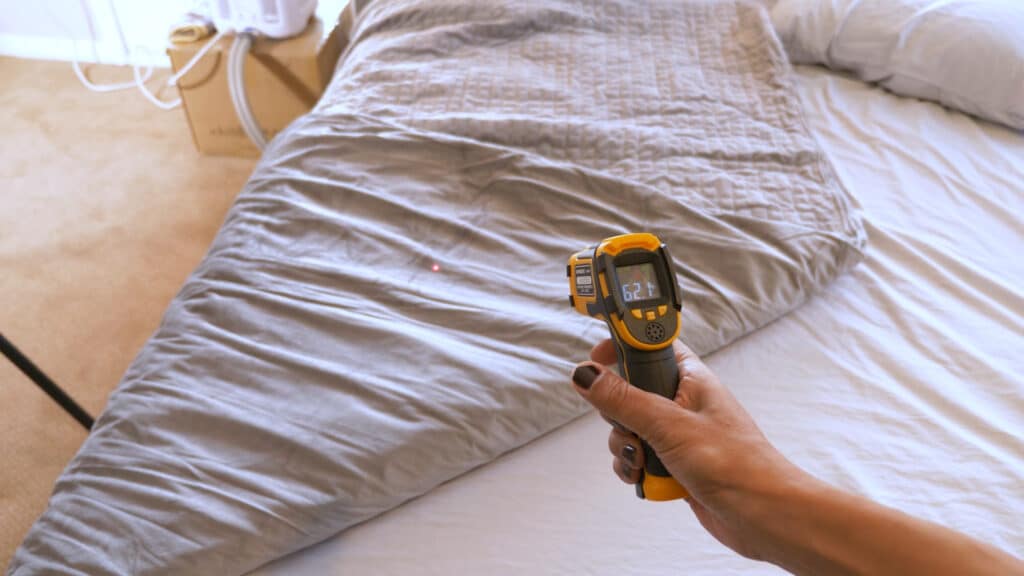 Meet chiliBLANKET™ + chiliPAD control unit, the world's first hydro-powered, temperature-controlled weighted blanket + control unit combo. Designed to deliver restful, restorative sleep. The blanket weights 20 lbs. and is safe to use for kids as well as adults.
ChiliBLANKET Video Review
Personalized hot or cold temperatures!
Health begins with sleep.
Wellness isn't all about having the perfect diet or the best trainers. It's about recovering + adding to your overall health with sufficient quality sleep. Cooling in the middle of the night not only keeps you sleeping but can also up to double your deep sleep.
The ChiliBLANKET/ OOLER or ChiliCube combo is super easy to set up. It is also versatile and  can used while chilling on your couch while reading a good book or in bed while binge watching your favorite show or simply while taking a nap. 
ChiliBLANKET Company Policies
Chilitechnology has been growing bigger and better ever since I discovered them and I consider myself so lucky partnering with them!
It all started with the ChiliPad then we tested the OOLER, absolutely two huge ground breaking in tech world as well as healthier sleep. Today we have the ChiliBLANKET AKA the game changer in the weighted blanket world. 
They are excellent when it comes to customer service and fast FREE shipping ( ships within 1 to 2 business days). You also have 90 days to try their product and figure out if it's the right one for you.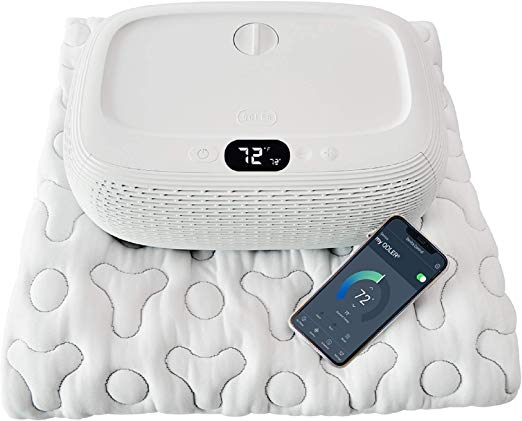 There's two versions or ways to order the ChiliBLANKET. It could be just the Blanket on its own or the combo version which will include both the blanket and the ChiliPAD unit. The throw blanket is 81 in(206 cm) long & 45 in(114 cm) wide and Weights: 20 lbs. (9 kg.) . 
DID YOU KNOW?
By allowing the body to achieve thermoneutrality, or even aid the body in the temperature drop required for sleep onset and healthy sleep cycles, thermal stimuli and cold therapy creates consistent waking-sleep cycles. This reveals the critical role of ChiliPad in the resetting of circadian and sleep wake cycles to prevent sleep deprivation its productivity and life costs.


ChiliBLANKET Price & Discounts?
The ChiliBLANKET needs to be connected to an OOLER or ChiliPAD control unit for hydro-powered, temperature control. I really believe that you can survive without the AC or heater when you own any ChiliTechnology product! Price wise the combo is a steal, it's only $499 and it's worth it. 
ChiliPAD Review Conclusion
What i love the most about the ChiliBLANKET is the fact that i can set it up with my OOLER by simply downloading the app. The degree by degree adjustability allows me to have my preferred temperature setting all night long or as long as I am using the ChiliBLANKET. So here's the BEST PART: hot flashes and midnight sweat will become a thing from the past thanks to that ultimate smart temperature regulated sleep system/ weighted blanket combo. And if you like your bed warm and toasty before you jump in it's also doable, all you have to do is grab that phone and play around with the settings. You can also set different nightly sleep temperatures with ease.
I am well aware that Technology is such a powerful thing but this goes beyond powerful. The people at Kryo created ChiliPAD, OOLER and the ChiliBLANKET with the consumer in mind. It's what i like to call thoughtful technology! 
The question I always get via email when someone is about to purchase the blanket or the pad is CAN YOU FEEL THE TUBES, in all honestly my answer is NO, otherwise i wouldn't even bring it up or waste my time testing it or even have it up here on my website. If anything in this world bothers me it's bulkiness. The OOLER is slick and pretty and can hide under your bed or by your night stand, the tubes are there but they are like they don't exist and the unit on its own is super quiet. It's everything you want and more in one sleep system unit and I am a HUGE FAN. 
Speaking on fans, the ones you hang on the ceiling, you can finally ditch them and those wicking sheets. With this blanket you are about to meet unparalleled performance. Chili products boast physical temperature changes 10-15°F from ambient temperature. To the point where they can match your body's heat load to vastly improve your sleep quality + comfort.